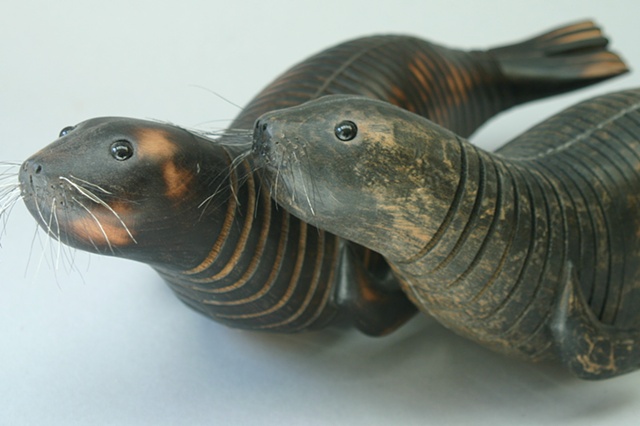 Jeff Soan is best known for his articulating wooden creatures which he has been creating since 1987. The technique produces remarkably sinuous and lifelike movement. Have a look at videos to see some of the creatures in action.
Most of the work in the gallery has been made and sold already but you are welcome to commission something very like it.
Work that is currently available for sale can be found in the shop on the Folksy site.
He attends many direct shows and has several gallery exhibitions during the year so do check the news page for upcoming dates.
Any interesting new work and projects are on my instagram feed along with life's ups and downs.
......."A craftsman at the top of his game"... ...HRH The Duke of Edinburgh